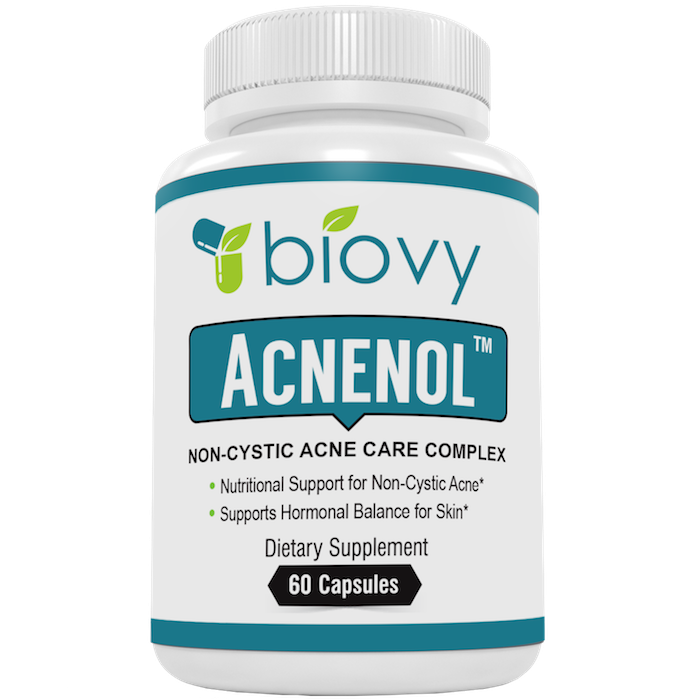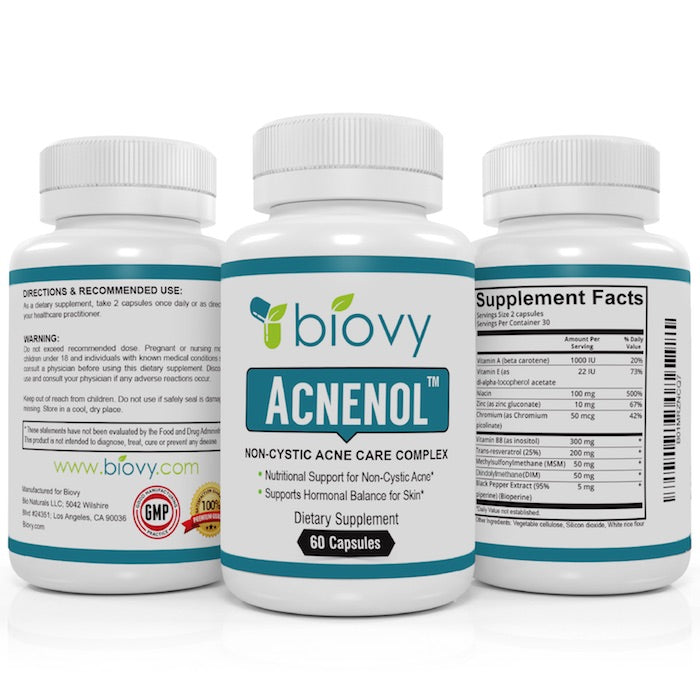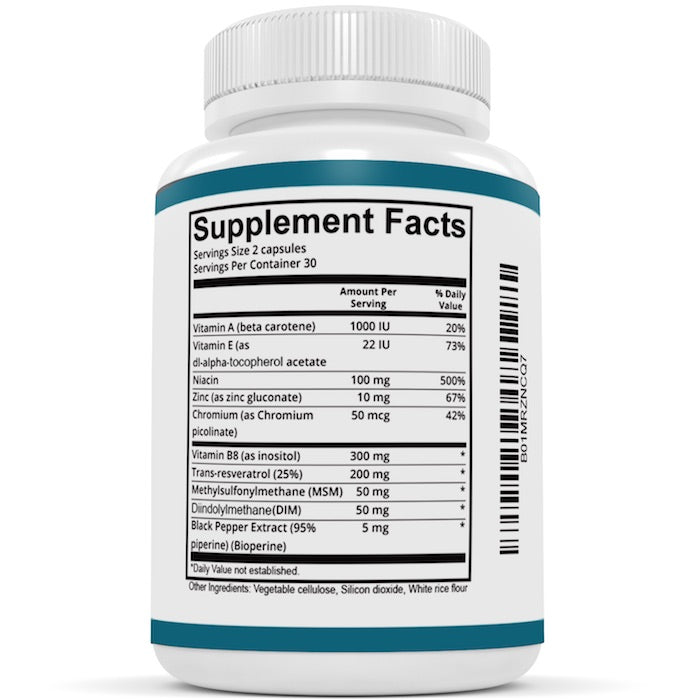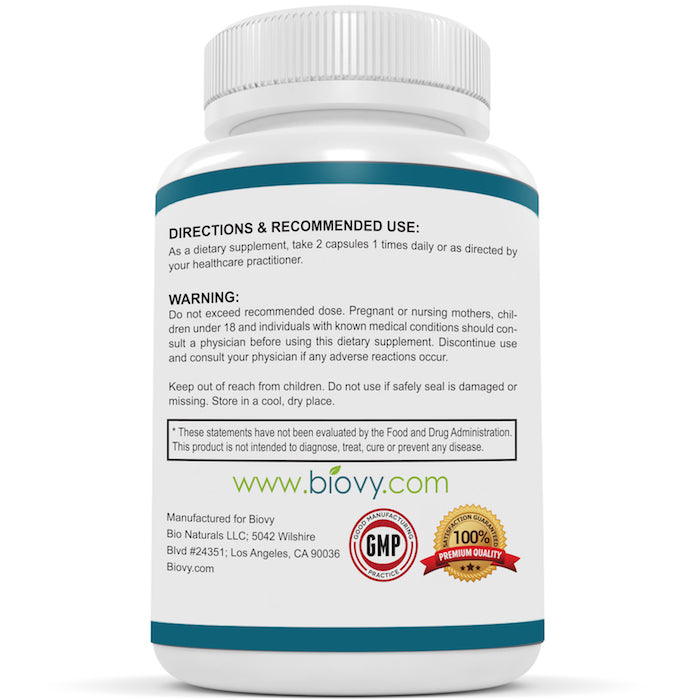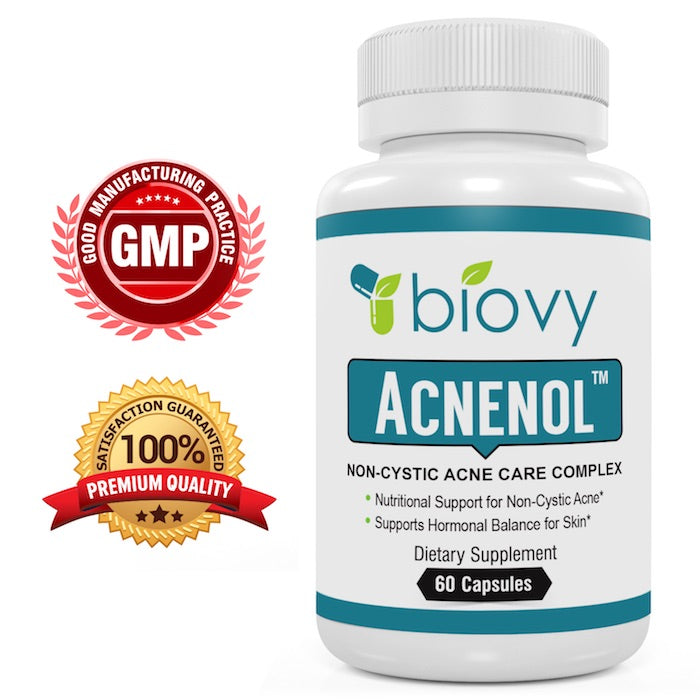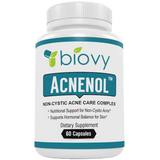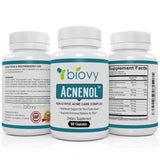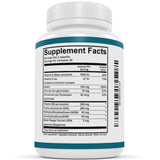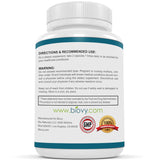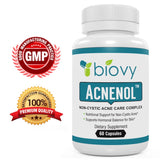 Acnenol™ - Advanced Natural Acne Supplement
Acnenol™ is a noncystic acne supplement that helps you keep your hormones (and your skin) in check! 
It contains high doses of ingredients scientifically demonstrated to support:
A healthy response to noncystic acne

Gentle, effective results

Blocking of excessive estrogen (a common cause of acne)
Sick and tired of bad skin and acne? Use Acnenol™ for effective support - the gentle way
Healthy Response To Noncystic Acne
Some people are naturally gifted with perfect genetics, pristine silky smooth skin and never have a breakout on their face.
For those of us who aren't, there's Acnenol™ - the gentle acne supplement that gives you the results you're looking for.
If you have acne, and want to get rid of it without resorting to expensive medicines filled with hazardous chemicals, Acnenol™ can help.
It supports a healthy response to existing acne, as well as management of the common causes of future acne. 
Stop suffering. Give your skin the nutrients it needs to deal with acne the gentle way.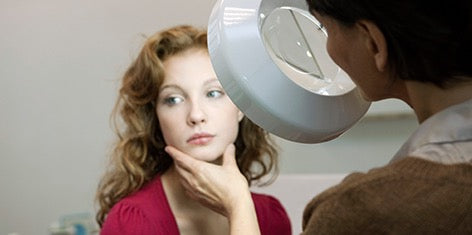 All-In-One Acne Supplement For Optimal Results
Most acne supplements promise clear skin using a wide range of random vitamins and minerals that haven't been shown to be effective.
Acnenol™ is different. It has been carefully designed by our licensed physicians to include ALL the ingredients that have been scientifically shown to support managing noncystic acne specifically, and no magnesium stearate. 
In one simple pill, you'll get:
Diindolylmethane

 (DIM) & Inositol, both of which have strong scientific evidence showing they provide support with hormonal acne. By balancing the hormone levels (and lowering estrogen) in your body they help you deal with hormonal acne.

Zinc

: an essential mineral involved in regulating many enzymes in your body. Orally supplementing it appears to be effective in the care of acne.

Vitamin A 

& E: recent scientific studies indicated that people with acne have significant lower plasma levels of Vitamin A & Vitamin E.

Resveratrol, MSM, Nicotinamide, Chromium

: all shown great promise in supporting a healthy response against acne.
We increased the doses of these ingredients to help you take care of your skin you with the quickest, most effective acne supplement possible!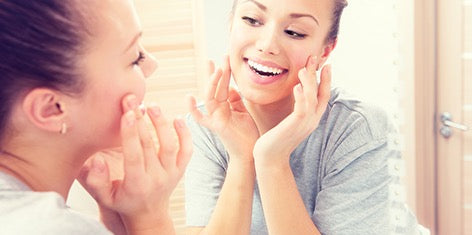 Safe and Effective
Biovy's products are formulated by licensed doctors and manufactured in state-of-the-art facilities following strict GMP compliance standards.
We go to great lengths to make sure our supplements meet the highest safety standards. When you use our supplements, you KNOW that you'll only get the highest quality ingredients that have the most scientific backing to help you get results.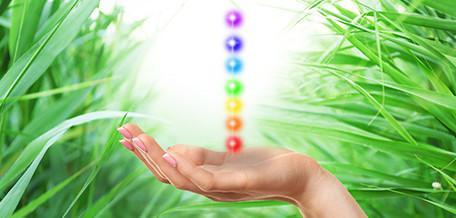 Get Acnenol™ - Advanced Natural Acne Supplement
We are so confident that you'll love this product that it comes with a 100% money back guarantee. If for any reason you're not completely satisfied with this supplement after using it, just let us know.