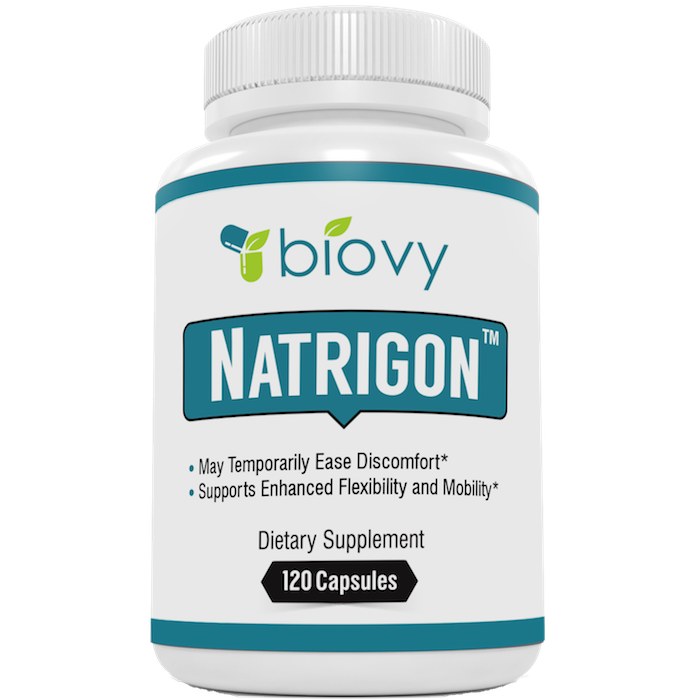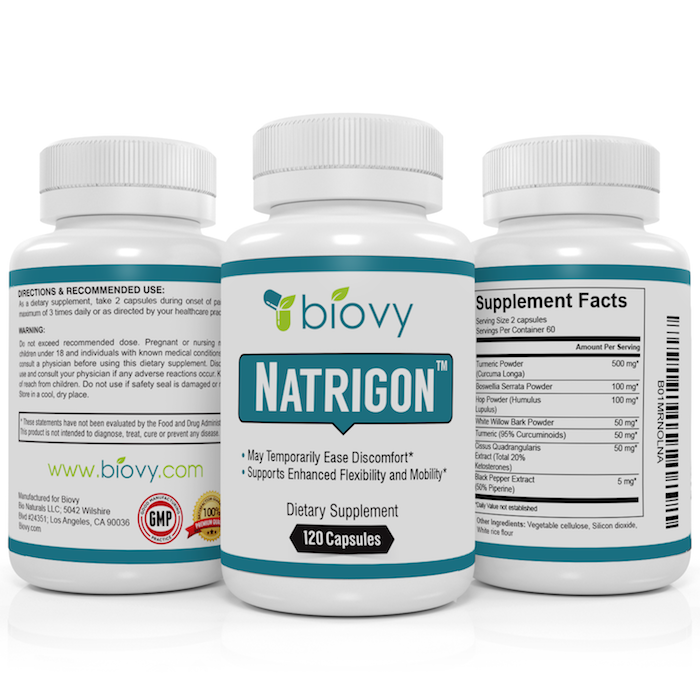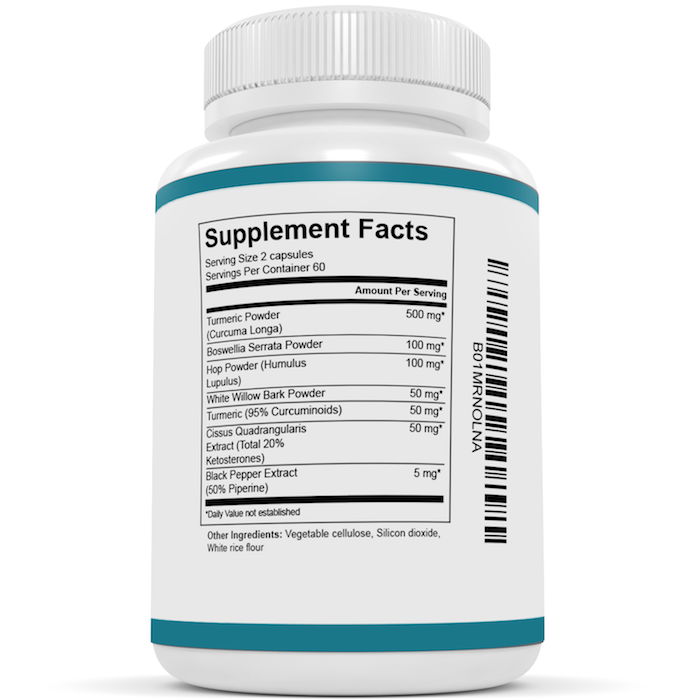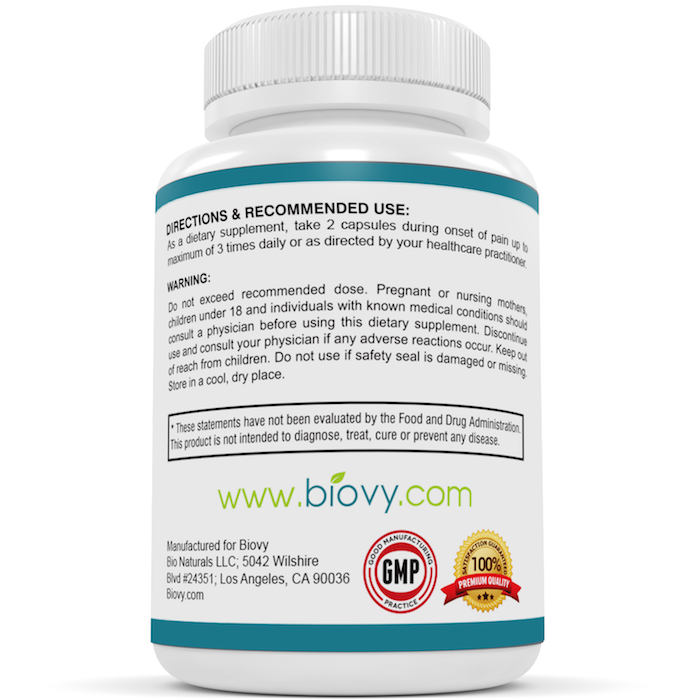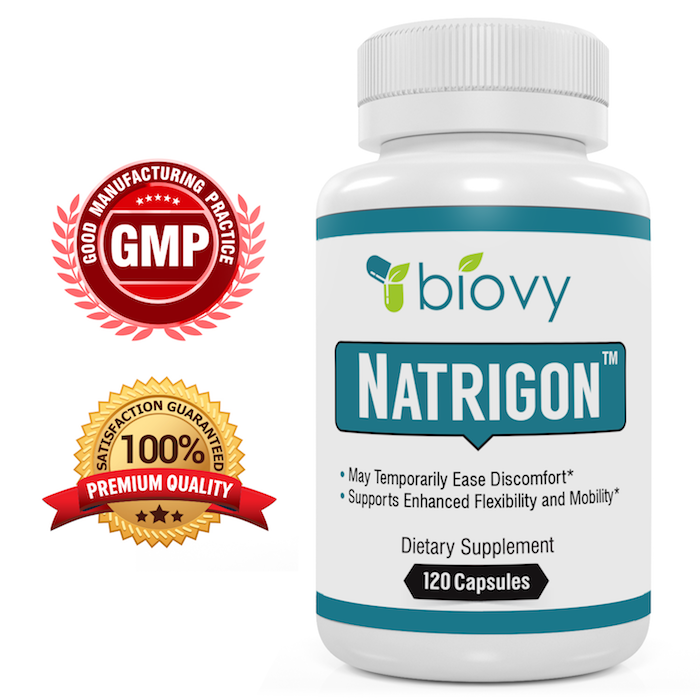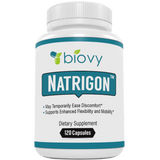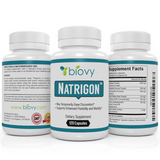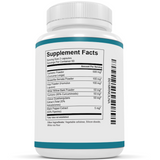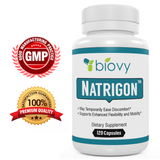 Natrigon™ - Advanced Natural Pain Relief & Support Supplement
Natrigon™ is an all-natural pain relief supplement. 
Specially crafted with a powerful blend of natural ingredients (many of which used in traditional medicine for millennia), this supplement is scientifically shown to support: 
Effective, natural pain relief

Healthy inflammation levels & inflammatory response

Joint comfort, mobility and overall joint health
Combined, these ancient healing ingredients make Natrigon™ one of the best natural pain relief supplements on the market.
Try it now to help you get back to your pain free, active and healthy life!
Science Backed
Pain Relief & Inflammation Support
The main ingredient in Natrigon™ is curcumin (the active ingredient in the natural spice turmeric), which has been widely used to relieve pain in traditional herbal medicine for thousands of years. 
Scientific research shows that it provides powerful support of healthy inflammation levels and joint pain. 
Also a potent antioxidant, curcumin is present in Natrigon™ in higher doses than most other dietary supplements. 
When you take Natrigon™, you KNOW that you'll get science backed natural pain relief pills - supporting a healthy long-term response to pain!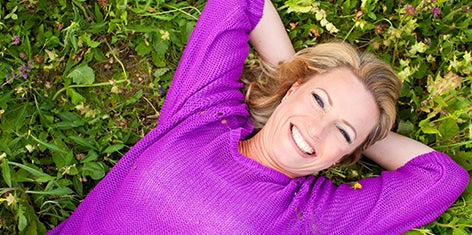 A Powerful Mix Of Natural Pain Relief Ingredients
Natrigon™ has been carefully formulated by licensed doctors to give you the best natural pain relief supplement on the market.
In addition to turmeric and curcumin, includes powerful, natural ingredients known to relieve pain, like: 
Boswellia serrata:

a gum resin extracted from a tree, used in ancient Ayurvedic medicine. It has been shown to promote healthy inflammatory response, suppress pain and provide support for joint mobility.

Hops (humulus lupulus)

: the flowers of this plant are used for a wide array of health benefits. Pain relief is one of them.

Cissus quadrangularis

: commonly used in traditional medicine around the world, cissus shows a lot of promise in helping athletes with joint comfort.

White willow bark

: this contains the chemical salicin, which pain relieving potential has been recognized throughout history.
Natrigon™ is enhanced with black pepper extract, which has been recognized to greatly enhance the absorption of these powerful ingredients by your body. 
Take these natural pain relief pills to help you start each day with less pain, and return to the active lifestyle you enjoy!
Safe & Effective
VitaMonk's products are formulated by licensed doctors and manufactured in state-of-the-art facilities following strict GMP compliance standards.
We go to great lengths to make sure our supplements meet the highest safety standards. When you use our supplements, you KNOW that you'll only get the highest quality ingredients that have the most scientific backing to help you get results.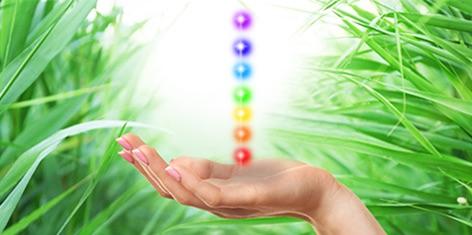 Get Natrigon™ - Advanced Natural Pain Relief & Support Supplement
We are so confident that you'll love this product that it comes with a 100% money back guarantee. If for any reason you're not completely satisfied with this supplement after using it, just let us know.