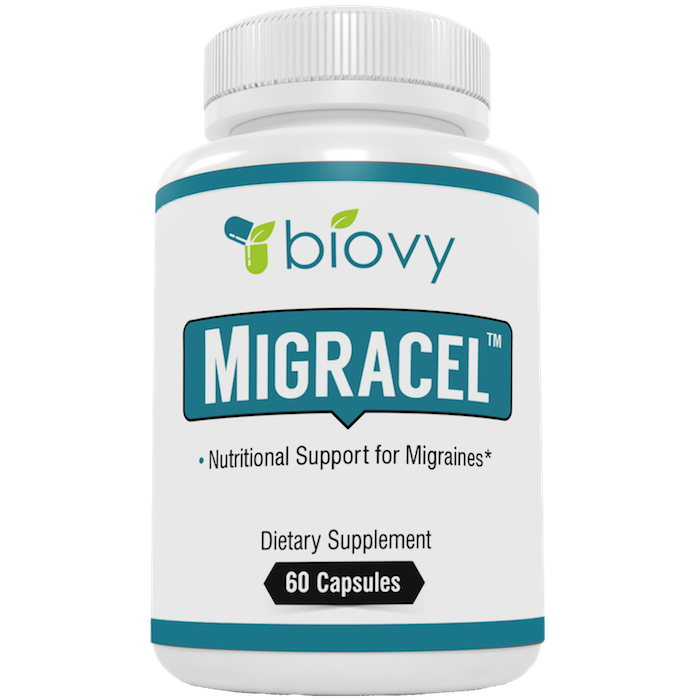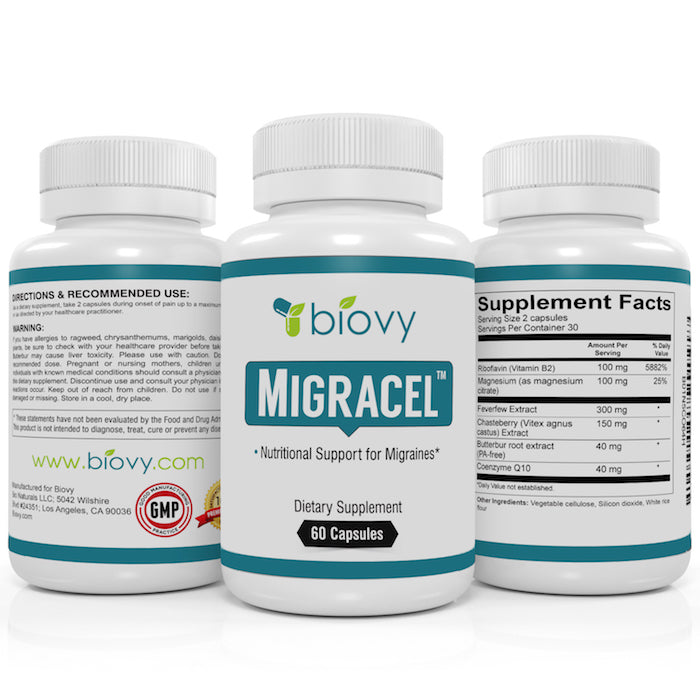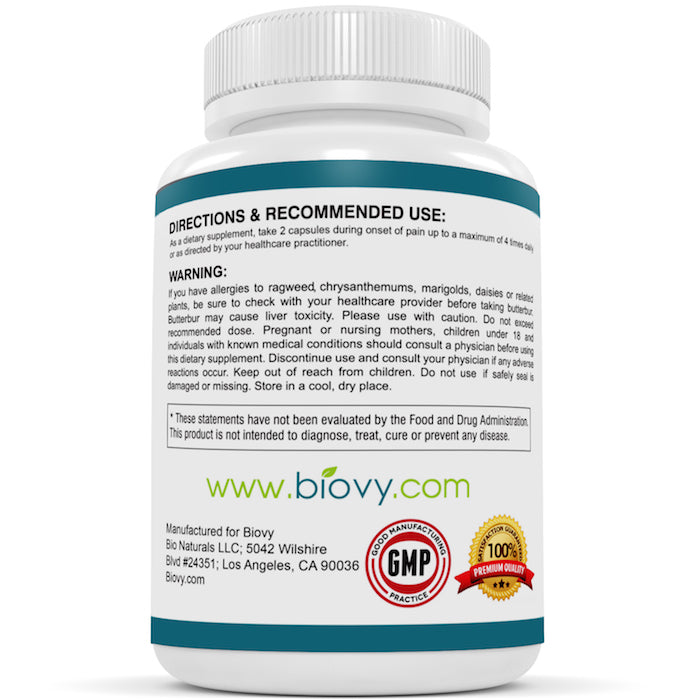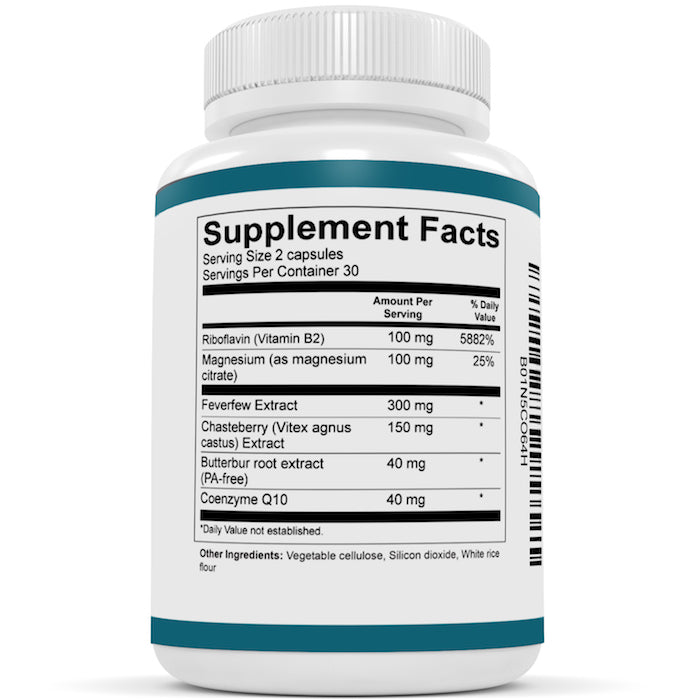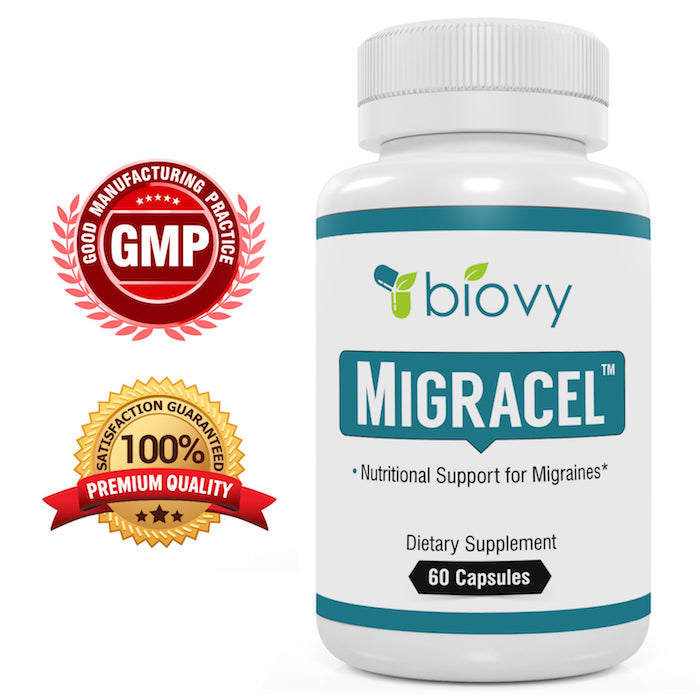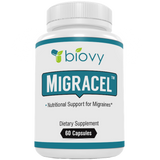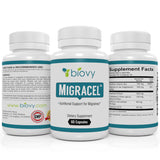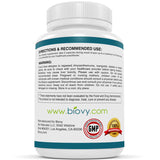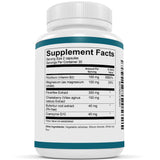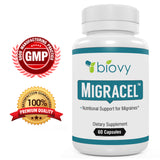 Migracel™ - Advanced Natural Migraine Support Supplement
Migracel™ is the best supplement to provide nutritional support for a clear, undisturbed mind, and relief with tension and stress of the mind.
It contains a unique mix of carefully selected ingredients, used in traditional herbal remedies for centuries. 
These ingredients have been scientifically shown to give you fast, effective and long lasting support for a clear, undisturbed mind.
Take Migracel™ to help you return to your active lifestyle!
Fast-Acting Head Tension Supplement That Lasts!
Migracel™ is the dietary supplement that gives you the nutritional support you NEED to support a clear mind and deal with head-related tensions and stress.
One of biggest reason for that is it contains feverfew. This natural herb (also known as 'medieval aspirin') has been used extensively throughout history to promote a strong, clear mind.
Backed up by extensive scientific research, it's known as one of the most effective, gentle ingredients that support a healthy response to stress and tension of the mind. 
It also contains the chemical pathenolide - known to support relief associated with mental stress and tension.
Containing one of the highest amounts of feverfew on the market, Migracel™ is fast, effective - and sustained!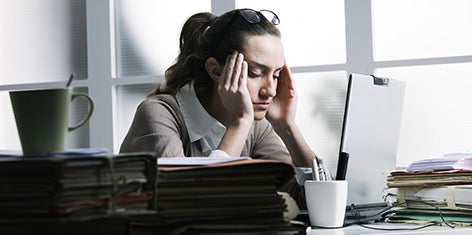 Powerful Blend Of Gentle Ingredients Proven To Work!
Migracel™ includes more ingredients that have been shown to offer support with mental stress and tension: 
Chasteberry

(or vitex agnus-castus): a Mediterranean shrub, whose berries and seeds often taken to provide stress relief of the mind related to menstruation..

Riboflavin

(vitamin B-2): often used to increase energy levels, support immune system function, and help with promoting a clear mind.

Butterbur

: a herb traditionally used to invoke clear, undisturbed minds. Migracel™ is certified PA-free - containing none of the damaging chemicals you might find in some other butterbur supplements.

Coenzyme Q10

: a molecule naturally produced in your body which helps mitochondria during energy production.
These specially selected natural ingredients combine to make Migracel™ a powerful dietary supplement to give you nutritional support for clear, undisturbed minds!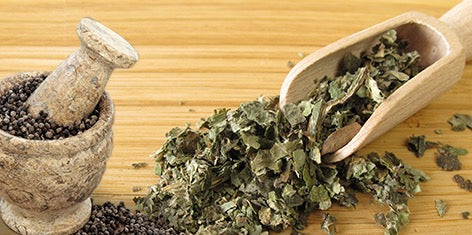 Safe And Effective
Biovy's products are formulated by licensed doctors and manufactured in state-of-the-art facilities following strict GMP compliance standards.  
We go to great lengths to make sure our supplements meet the highest safety standards. When you use our supplements, you KNOW that you'll only get the highest quality ingredients that have the most scientific backing to help you get results.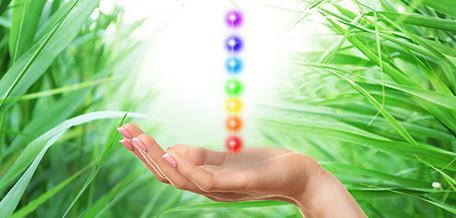 Get Migracel™ - Advanced Natural Migraine Support Supplement
We are so confident that you'll love this product that it comes with a 100% money back guarantee. If for any reason you're not completely satisfied with this supplement after using it, just let us know.